Hello everyone,
there are some news about the ESO-Database.
In the last months there were some updates including the transfer to a new server, some internal changes of the parser and the release of the new client that also runs on Mac.
Furthermore I added a small script to the guild search, which you can insert directly in the ingame chat, which will then open the guild recruitment page of the guild. (
https://www.eso-database.com/en/guild-finder/
)
Recently, the antiquities have finally been added. You can find them on your character profile under the tab "Statistics / Information". There you will find the antiquities sorted by category and with the individual information such as the number of excavations, the number of codex entries found, etc.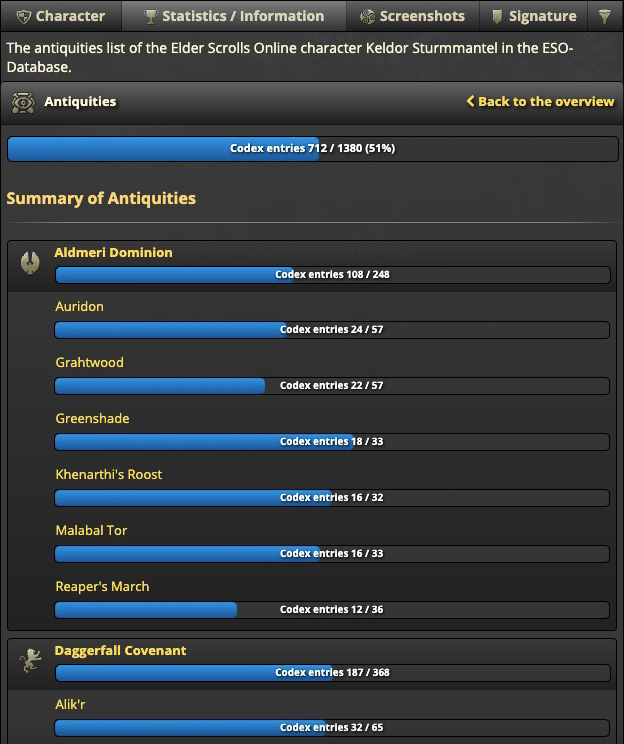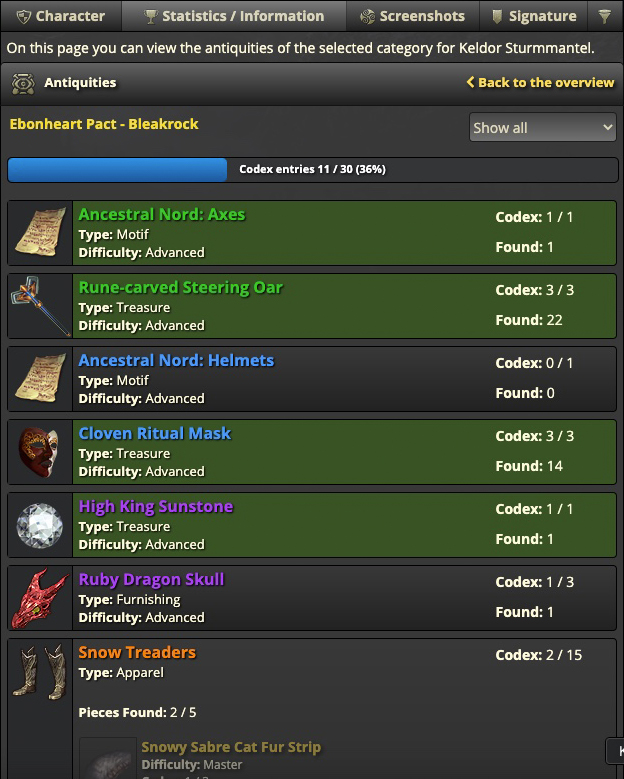 There is also an overview of all antiques including codex entries at
https://www.eso-database.com/en/antiquities/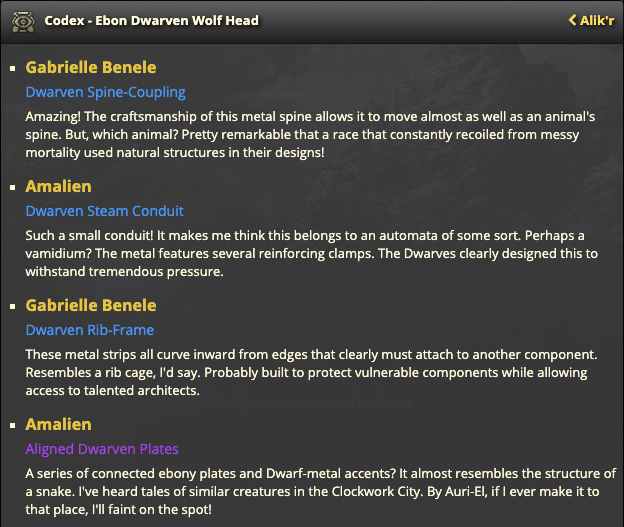 What's next?
There are already many wishes from you on my TODO list and here I would like to give you a little insight what will come the next time.
Soon the sticker book will be integrated.
As some of you have probably noticed, ESO Leaderboards is redirecting to Woeler's and Alcast's new project ESO-Hub. I have spoken with Woeler and will be moving the leaderboard view to the ESO-Database. Since the data was already coming from the ESO-Database API, everything needed is there.
I try to support the Russian client as much as possible. Currently it is not supported at all.
An fishing overview.
A little later there will be a redesign of the ESO database.